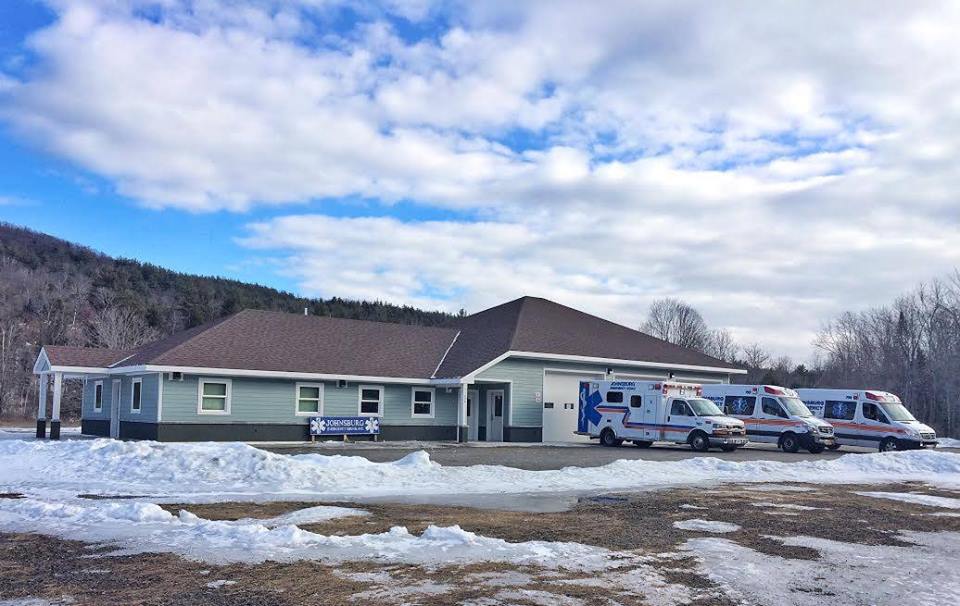 LETTER FROM A BOARD MEMBER, NORTH RIVER, NY
Late at night on January 22, 2021, in the most northwest corner of our town, on a dead-end dirt road, my husband collapsed while getting out of the tub. I found him sprawled on the floor, ashen and confused and unable to move the left side of his body–clear signs of a stroke. I called 911 and within one minute an ambulance was on its way. It was snowing hard that night, the roads slick, but the ambulance arrived in good time, piloted by a calm, well-trained paramedic and EMT. Within minutes they evaluated and stabilized my husband. The paramedic tried calling for a helicopter, but it couldn't fly due to the storm. The medic then called the hospital physician, to prepare the emergency department for my husband's arrival. They carried him down a steep set of stairs using the power lift stretcher, purchased by previous donations, and placed him into the new four-wheel drive ambulance, also purchased with donations, that got him safely to the hospital during the snowstorm. In the hospital, he received the brain-saving infusion of a clot-busting medicine. An hour later the snowstorm had passed, and my husband was put on a helicopter to Albany Medical Center. There, a large clot was removed from a major artery to his brain. It is nothing short of a miracle that he walked out of the hospital to go HOME four days later. I went to the squad building a week or so after, to show my appreciation, and ended up joining their Board of Directors.
The gifted medical providers of the Johnsburg Emergency Squad provide a great health benefit to our community, and yet they receive no health benefits for themselves. The paramedic who took care of my husband that night, Shane Fahey, joined Johnsburg EMS in 2014. He bought a house in North River in 2018. Shane loved being a paramedic, but last month was his last full-time shift with Johnsburg. Shane had to leave because he needed a job with health benefits. He has a new daughter, and he couldn't risk that one day she might need to go to the hospital, and he couldn't afford it.
We need to find a way to provide our paramedics with the benefits they deserve. One of the ways we hope to do this is through an endowment. This year our squad established a fund managed by the Adirondack Foundation. This fund will enhance our ability to receive donations of stock and other contributions from individuals and corporations. We hope that someday the dividends from that fund will help keep paramedics like Shane from leaving. Please give what you can. Your donations will help both the squad and this wonderful foundation.
Thank you,
Elizabeth Maher MD
Board Member, Johnsburg Emergency Squad